Outstanding Products and Really Helpful Advice !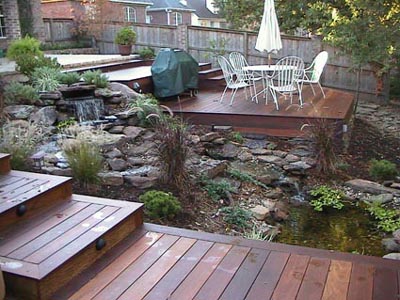 Our passion is providing deck and dock builders with products that make their lives easier.
We took a simple approach to our business - we asked builders for their biggest timewasters and frustrations, then developed a product line that provides real solutions.
Most importantly, no product goes on this site until its proven to excel on real-life job sites!
Here's a sampling of the products we proudly offer:
Real Hardwood decking that lasts 40 years
Every accessory required to build a hardwood deck
Dock floats made from stronger material with unlimited mounting flexibility
Stains that look amazing and will never peel, crack or blister
Stainless and coated deck screws with 80% higher twist strength
Blades that cut cleaner and last 6x longer even in the hardest woods
The most effective deck cleaners & strippers on the market
Our family-owned business prides itself on offering extremely fair prices, products that are a pleasure to use, and friendly helpful advice. We've geared every aspect of our business to ensuring our products take the cost, time and frustration out of your decking projects.